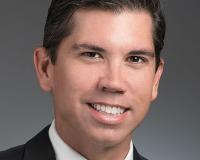 Hello! I operate Resource Realty Group, a dynamic Real Estate Brokerage with experts specializing in every type of property in South Carolina. My firm is known as the "Little Big Guys", meaning our agents have the same tools and connectivity as larger firms with a much more potent marketing product to enhance the purchasing and selling experience. When our company lists your real estate we really get to know each property and emulate a potential buyer's shopping process to spotlight "must have" features. If you are buying, we use the same technique to identify perfect properties, verify physical and financial conditions, and negotiate a successful contract. Customized representation is a the fun part of our business and a critical element to ensure a pleasurable real estate experience for you.

My talents shine when it comes to investment properties, bank owned assets (REO), and gaining exposure for any properties we represent. I love complex transactions and creatively resolving issues to bring all parties together for one happy closing! Other than real estate, if it involves fishing, traveling, Pearl Jam, or sports, I'm interested in it.

I won't bore you with countless stats of all the successful transactions my company has achieved or the $100+ millions of closed sales data. That's in the past. Your next real estate transaction is now and myself or my team are here to listen to your needs and make them happen! Just call me at 803.513.4247, email Dustin@DustinJohns.com or search ResourceColumbia.com.
Send Dustin a Message